Last updated on July 11th, 2023 at 03:59 pm
Home group/Bible study
Please join us on Wednesdays from 2 pm to 4 pm for fellowship, worship and study. We have a very good attendance but there's plenty of room for more people to join with us
Over the past few months we have been enjoying taking our time studying marks gospel, taking a few verses each week and looking at them in dip,
it is amazing what God has revealed to us in his word. Everyone has the opportunity t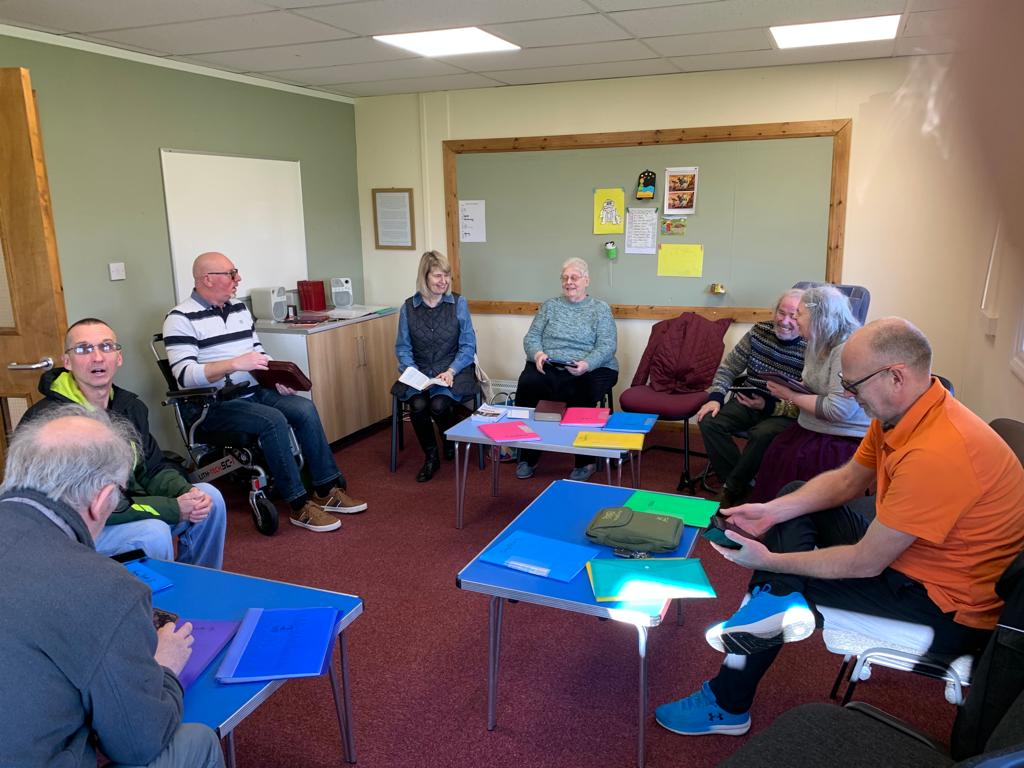 o share what God has been saying to them in these verses.We in the afternoon with conversation while enjoying home-made cake and home-made biscuits wash down with tea or coffee.
We look forward to you joining us with these exciting studies.
The Rusty Hinge Project
The Rusty Hinge Project stems from Andrews understanding that we as men are inclined to get stuck in a rut and that we need to be encouraged and given opportunity to find our way out. We want to encourage men to meet in an environment that is free from agenda, pressure, and judgement.
We meet on the last Saturday of the month at 9am in the Church classrooms, mainly over a full English breakfast!!
The rusty hinge project is made up of men from all walks of life who are either following Jesus or who are interested in knowing more about Him. The conversation normally covers a wide range of subjects and experiences, some truly hilarious and always interesting.
It is also an opportunity to support one another as we live in a world where men are increasingly under pressure and with very little support.
Within the group are men who have experienced the world at its worse and have, in Jesus, found the grace and strength to walk through some very tough times and are able to encourage and support others in similar situations.
Please feel free to contact us and join us for some good company over breakfast.