Last updated on January 31st, 2023 at 09:34 pm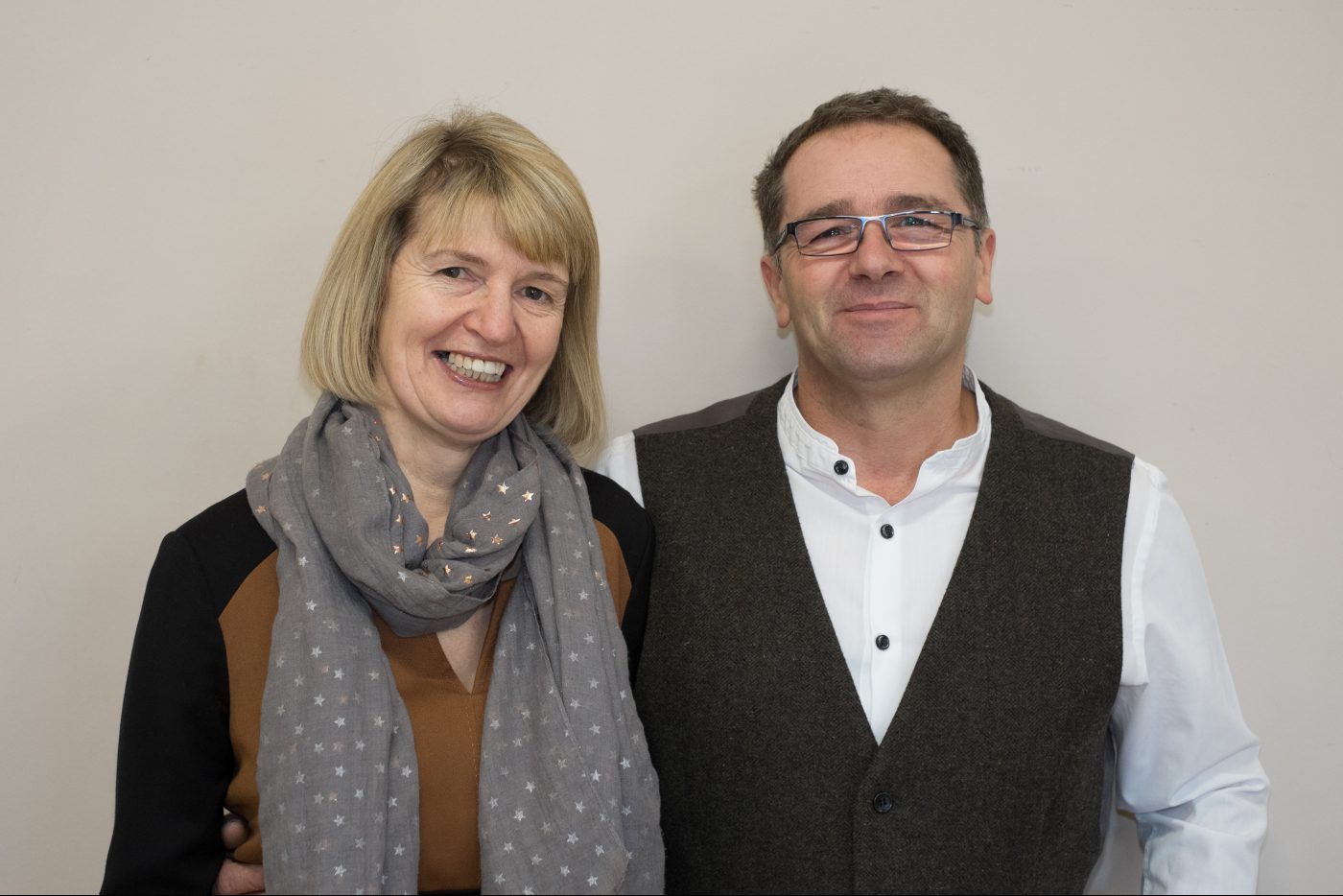 Grace Community Church takes as its guiding principle a verse from Isaiah 61:
Pastor Andrew & Susan Wille
Andrew and Susan Wille have led Grace Community Church since 2006. Andrew preaches and teaches, Susan oversees 'children's church' and together they have overall pastoral responsibility for the church.
A message of encouragement from Andrew
About Grace
Grace Community Church takes as its guiding principle and vision the verse from Isaiah 61:
The Spirit of the Sovereign Lord is on me,
because the Lord has anointed me to proclaim good news to the poor.
He has sent me to bind up the broken-hearted,
to proclaim freedom for the captives
and release from darkness for the prisoners.
We seek to do this by treating others as Jesus did, with love, kindness, care and service. We don't always succeed in this, but we do try!
We follow the Christian tradition of a weekly meeting on a Sunday morning. Since 2006, this has been held at Stowbridge Village Hall. There is a time of worship and of teaching, and it is also an opportunity for us to support and encourage one another. At the Village Hall site, we have two mobile classrooms which are used for small group meetings, 'children's church' and other activities. One is particularly equipped for those with additional needs.
During the week we meet in small groups, to enable us to grow in our faith as we learn together and pray together. There are also prayer meetings and from time to time we put on social events or activities, such as a men's breakfast and a ladies tea.
Overseas, we practically and financially support 'Care for Kuffu', an associated charity which supports a village school and medical facility in Uganda.
We are, quite simply, a group of ordinary people who have met with an extraordinary God. We would love to meet with you, and you are welcome to join us on a Sunday, or at any of our other meetings.(See our Calendar) If you have any questions at all,
please feel free to email us. So, come meet us